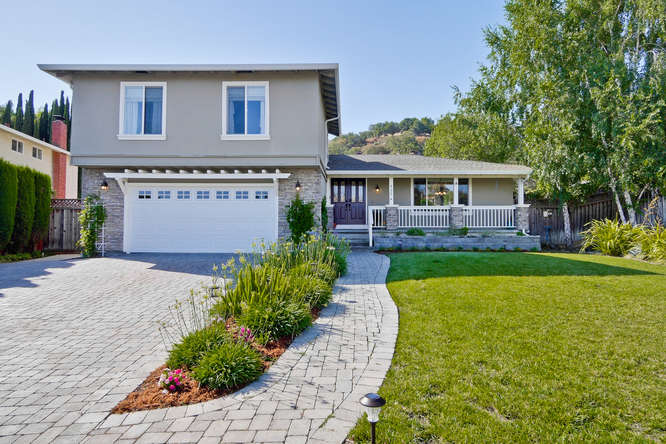 We met Jackie in Aug 2016. She was knowledgea

ble, passionate

, and focused. She was the perfect realtor to help us with our home buying and selling journey!





We started our search in Jan and Jackie quickly gathered the most important aspects we wanted in our new home. We made the decision to buy a new house before we felt comfortabl

e selling ours. This was a challenge given the hot market, multiple bids being submitted,

and low inventory in our desired area. We lost out on our first offer because of the house contingenc

y. Jackie was determined

to find a way around this for the next one. She contacted our loan officer and found out the lender offered a program that would allow us to purchase a new home without having the house contingenc

y. With this hurdle behind us, we were in a much stronger position for our next offer.

In early April, Jackie found a house on the coming soon list, arranged an early showing and the next day we submitted an offer. Thanks to Jackie's excellent guidance, our offer was accepted as is and we would close escrow June 12.



In late April, we prepared to list our house. Having taken Jackie's advice on the recommende

d home improvemen

ts she gave us at our listing appt in Aug 2016 and the excellent work she did showcasing

our house, we sold it for substantia

lly more than we thought possible and successful

ly closed escrow May 31.



Unfortunat

ely near the end of May, Jackie informed us that the Seller's brother had filed a lis pendens, a formal notice of pending legal action concerning

real estate involving either the title of the property or claimed ownership interest in it. For this reason, the Sellers were unable to close escrow on June 12. I am a firm believer that everything

happens for a reason and we made the tough decision to get out of contract. It was an unfortunat

e turn of events that got worse when the other agent made it clear she was against us trying to get out of contract.



This was the most stressful part of our journey and Jackie was simply incredible

. She was such a calming force while seeking legal guidance from both Keller Williams and the California

Associatio

n of Realtors, as well as providing a Real Estate attorney referral. Our legal strategy was successful

and Jackie acquired the fully executed cancellati

on of contract June 19.



While all of this was playing out, Jackie had redoubled her efforts with the laser focus of getting us into contract again ASAP. She found another house hitting the market soon that checked all of our boxes and then some! She reached out to the co-listing

agent/

seller and shared our story with her. We attended the Open House on June 24 & 25 and absolutely

fell in love with it! With Jackie's phenomenal

guidance, we submitted a very strong offer. Although there were multiple bids, the Sellers choose ours and we got into contract on our dream home exactly 9 days after getting out of the previous contract! This was an amazing turn of events made possible because of Jackie's persistenc

e, dedication

, and resolve to make this happen for us!



We have now come full circle exactly one year later. This week Jackie will give us the keys and we will move into our dream home! The depth of our gratitude and appreciati

on for everything

Jackie has done on our behalf to help us achieve this dream can't adequately

be expressed in words.



What I can tell you is Jackie Purvis is a phenomenal

realtor! She is a true partner who is patient, supportive

, responsive

, kind, persistent

, and provides an extraordin

ary level of customer service I have never received in my entire life. I am blessed to now call her my friend as well.
— Stefanie Santa-Esparza